3 Level Transitions for Multiple Devices – Desktop, Tablet & Mobile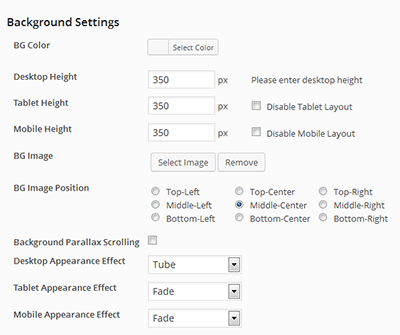 Awesome Slider gives the freedom to apply different background transitions for three different devices. It's truly responsive.
For example you may want to show a 3D transition in Desktops with higher resolution and simple transitions effects like 'Fade' or 'Slide' in Tablets and Mobiles. It's easily doable using Awesome Slider.
It supports almost all popular browsers i,e IE8+, Mozilla, Chrome, Safari, Opera.
IE8 & IE9 does not support some 3D effects, in this case 'Fade' effect is automatically applied.
You can define different heights for different devices. Also you can disable the mobile or tablet layout. It will use the default desktop mode in all devices.